Subaru's Graduate Rebate Program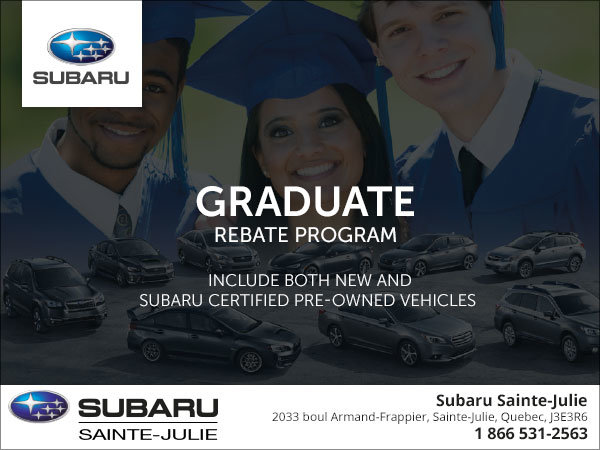 Your years of hard work have finally paid off!
Not only do you have a degree in your hands, but you also qualify for the Subaru Canada Graduate Rebate Program!
Nearly 4% of new Subaru vehicles sold last year in Canada are now in the hands of new graduates ready and equipped to embark on the next exciting phase of their life. And now, this can be you!
The Subaru Graduate Rebate program offers a $750 cash rebate for all qualified college and university graduates* who purchase a new Subaru vehicle.
You deserve a reward and a great car, so take advantage of this offer today! To learn more about this program, and how you can take advantage, contact your Subaru Brossard or Sainte-Julie today!