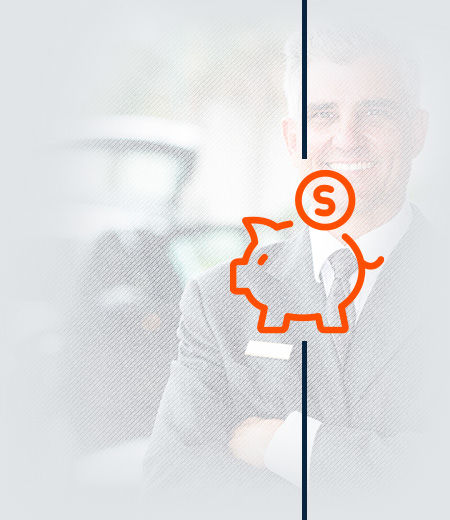 Affordable Financing in Sainte-Julie
At Subaru Sainte-Julie, financing is simple, enjoyable and affordable. In fact, we have a full range of financing options that will be explained to you by any of our experienced, courteous and honest financing specialists. After exploring various options, we will be able to establish which financing option best suits your budget.
Our financing advisors want to help you, which is why they listen to all of your questions. They understand that you are not just a number, but someone with a unique situation. No matter what you need, our advisors have got the right solutions for you and your lifestyle. Whether you are purchasing a new or used car, leasing a new Subaru, or you are in need of additional insurance, Subaru Sainte-Julie is here to help.
In addition, it is possible to apply for financing without ever leaving the comfort of your home. Simply fill out a financing request form on our website and a representative will contact you as soon as we receive your application. You can also contact us during our business hours to learn more about Subaru Sainte-Julie's financing options.
Apply Now!
Fix Your Credit with Our Easy Steps
Bad luck happens, and at Subaru Sainte-Julie, we not only understand, but we want to help you repair your credit. Getting a car loan or credit can be a difficult process, which is why our financial advisors work hard to make the experience as simple and straightforward as possible. Once you have found the vehicle of your dreams, a friendly advisor will sit down with you to determine your needs and to help you find the perfect second-chance package for your needs and budget.
We work with a variety of financial institutions so that we can find the best credit solution for your situation. Our advisors will take the time to explain all of your options in order for you to make an informed decision for your lifestyle, family and budget. When you deal with Subaru Sainte-Julie, your credit will be repaired in no time!
To learn more about our second chance credit options, contact us today by phone or online using our website's contact form. Obtaining credit is easier than you think, and our experts will help you throughout the entire process. We look forward to helping you get into your next new-to-you pre-owned Subaru vehicle!
Apply for Credit!