Save on 2018 Subaru Impreza!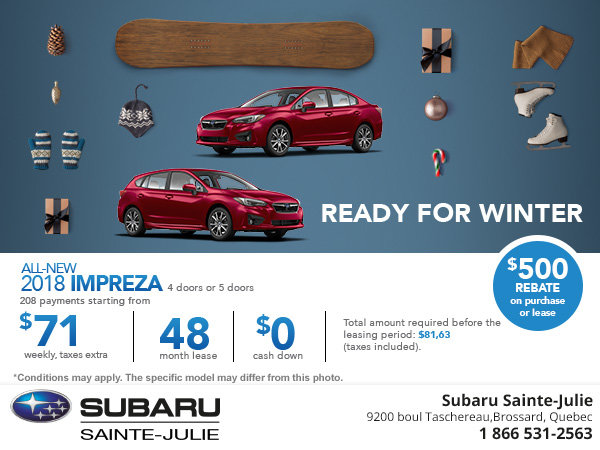 Lease the new 2018 Subaru Impreza 4 doors or 5 doors starting from $71 weekly for 48 months with no down payment.
PLUS get a $500 rebate on purchase or lease!
The amount required before the leasing period is $81,63.
Some conditions may apply. Taxes extra.
This offer is valid until January 2nd, 2018.
Book a test drive today!