Save on the 2018 Subaru Outback Today!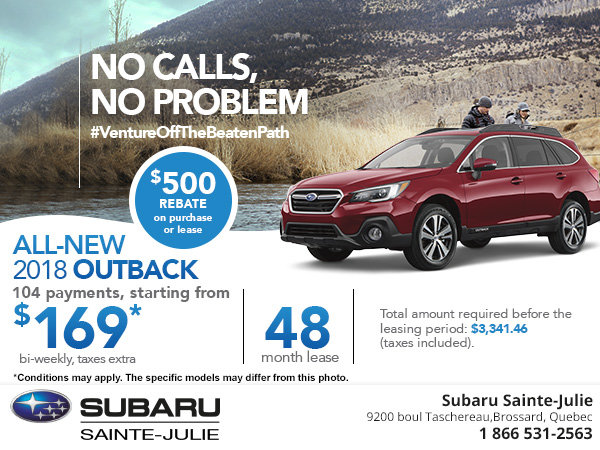 Lease the new 2018 Subaru Outback starting from $169 bi-weekly for 48 months.
PLUS get a $500 rebate on purchase or lease.
The amount required before the leasing period is of $3,341.46.
Taxes extra. Some conditions may apply.
This offer is valid until November 30th, 2017.
Book a test drive today!